When spending time in Quebec City, Terry Pomerantz always takes the time to visit his favorite wine bar or to explore other wine bars he hasn't yet tried. Terry offers this short list of 7 best wine bars in Quebec City.
1. 1608: Terry's absolute favorite wine bar!
Which wine bar is Terry's favorite? That would be Château Frontenac's 1608. Why? "The 1608 offers a really interesting wine list. The atmosphere is cozy, the service is impeccable and the view over the river is truly magnificent. Just like Champlain in 1608, you can just sit there and watch the river for hours, while sipping on delicious wine like a Bourgogne du Domaine Maltant, a Ciste des Côtes du Roussillon or a Rozzano, a nice blend of Montepulciano and Sangiovese."
2. La buvette Scott
This is an unpretentious wine bar in the Saint-Jean-Baptiste neighborhood, with barely 30 seats. Depending on arrivals, you will find natural wines from Quebec, local microbrewery beers and Quebec ciders, all written out on the chalkboard. Food is traditional Quebecer cuisine. "La Buvette Scott is a wine bar that offers good wines at really decent prices" specifies Terry Pomerantz.
3. Le Pape Georges on Champlain Street
In 1984, the Le Pape Georges bistro became the very first wine bar in Quebec. Most of the wines you'll find at Le Pate Georges are private imports. You will also enjoy the selection of the best local cheeses and charcuterie. Set in a historic house built in 1790, this wine bar often hosts blues/folk musicians. 
Here are some articles you might enjoy;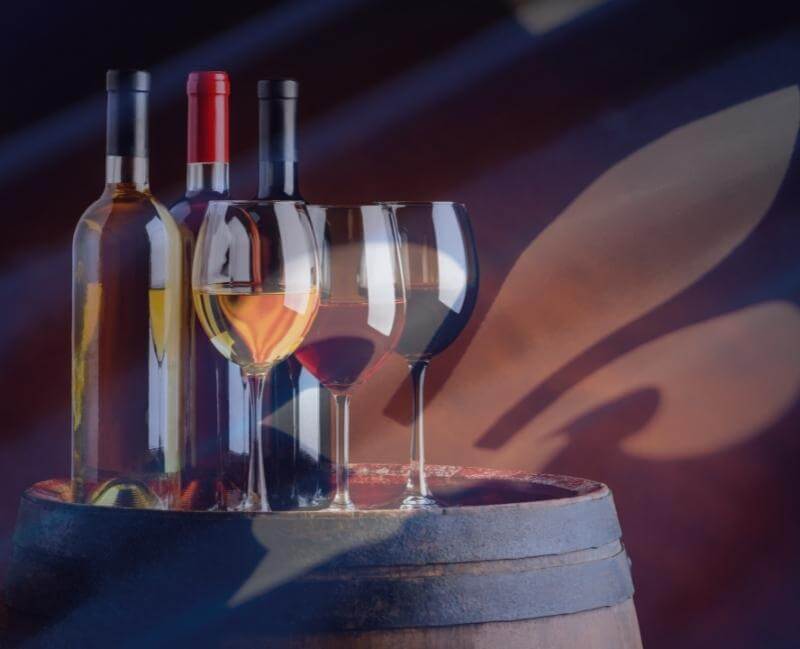 4. Les Petits Creux
Located on Cartier street, the Petit Creux wine bar/restaurant offers Mediterranean wine tasting. If you are hungry, take advantage of your visit to enjoy Corsica inspired dishes.
5. Légende Restaurant, Boreal Restaurant
The incredibly diverse and rich wine list makes this restaurant a "must" for everyone who likes wine. Sparkling, rosé, orange, white, red, Italian, Californian, French, African, Quebecer, Ontarian, German, Austrian, Spanish and wines from the United States, they have it all!
Boreal Restaurant is a luxury restaurant with delicious cuisine inspired by Quebecer and First Nation traditions. They offer meals like: Sureau Elderberry, a venison steak with fermented elderberry gravy or a Rose Sauvage, a halibut ceviche marinated in wild roses.
6. Le Clocher Penché
The wine list at the Clocher Penché wine bar/restaurant honors both Quebec wines and wines from other places. You will find wines like a French Nuits-Saint-Georges 2018 alongside a Dunham New World 2021, an Italian Barolo 2016 or a Bécancour Arbre à genou 2021, and also wines like an American Finger Lakes and a Freiburg Forêt noire 2021.
7. Terroir – Wine etc.
Located in the Petit Champlain neighborhood, the Terroir wine bar offers Canadian and Quebecer biodynamic wines and nature wines. To the menu are added Quebec ciders and microbrewery beers. If you wish to eat, you will definitely enjoy the delicious tapas!
"So, if you are planning on spending time in Quebec city, you now have a list for a few chic or cozy wine bars where you can enjoy excellent wines. Cheers!" concludes Terry Pomerantz.