No matter the season, there is always a good reason for refreshing drinks and a white wine based cocktail is always welcome.
Take a look at our wine buying guide and our article on the best white wines according to Terry, to find the perfect wines for your cocktail recipes.
Read on below to find 3 refreshing drinks made with white wine that Terry Pomerantz loves.
3 refreshing drinks made from white wine
Terry Pomerantz has selected 3 out of numerous recipes for refreshing cocktails made with white wine.
1. Trinquette
Ingredients (for 4 people)
1 dry white wine bottle (Riesling, Pinot Blanc or Chardonnay)
40 cl of lemonade
10 cl of lemon syrup
1 lemon
Ice cubes
Preparation
Slice the lemon. Set aside.
In a large pitcher, pour the wine and the lemon syrup, and mix.
Add the lemonade, the lemon slices and some ice cubes. Mix and serve.
2. Spritz Mojito Style
Ingredients (for 1 cocktail)
50 ml of Apérol
40 ml of dry white wine
10 ml of lime juice
1 tsp of cane sugar
7 leaves of mint
1 quarter lime
Ice cubes
Sparkling water
Preparation
Place the mint leaves in a glass
Add the cane sugar and lime juice
Crush with a pestle
Add the quarter lime
Pour in the Apérol and white wine
Add ice cubes and a bit of sparkling water. Mix and serve.
3. White Sangria
Ingredients
1 bottle of white wine
750 ml of lemonade
250 ml of orange juice
125 ml of sugar
250 ml of Grand Marnier
1 apple, pitted and sliced
1 orange, cut into half slices
1 lemon, cut into slices
1 lime, cut into slices
250 ml of grapes, cut in half
Preparation
In a large pitcher or punch bowl, mix sugar, Grand Marnier, wine, orange juice and lemonade.
Add the fruit.
Leave in the fridge until it is time to serve.
Before serving, add ice cubes.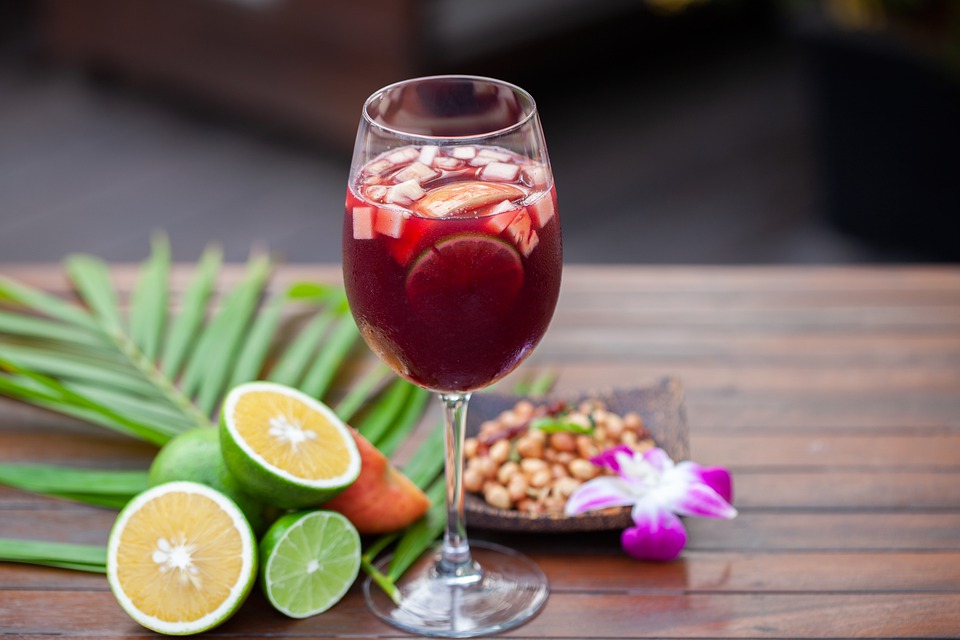 "No matter what the weather is in Quebec, it is always hot somewhere else in the world! So, why deny ourselves a delicious cocktail made from white wine? After all, it is always refreshing!" concludes Terry Pomerantz while adding a few lime slices to the White Sangria he has just finished preparing.