Maceration? Orange wines? Are you curious? Terry Pomerantz has "done his research" and explains to us the maceration and winemaking process for the best orange wines.
Terry has also compiled a list for the 10 wineries that make orange wines and some of the best wines in Quebec.
Wine by maceration: What is the process?
Like all white wines, orange wines are made with white grapes. However, orange wine goes through a maceration process in contact with the white grapes' skin. We call this process skin-contact maceration. The longer the skin-contact maceration period, the deeper orange the wine color.
This winemaking process is one of the oldest in the world! In the Caucasus Mountains, archeologist have found traces of winemaking processes that date all the way back to 6,000 years before our era.
Characteristics of Orange Wines
In general terms, orange wines are dry and tannic. Some even stand out with notes of humus and mushrooms, which come from the fact that they are aged for longer.

Each orange wine develops its own uniqueness depending on the climate, the type of grapes and where they are grown, and the winemaker's know-how. Moreover, several creative winemakers will even give their orange wines citrus flavors, like clementine for example.
Orange wines are great as an aperitif, but they also pair very well with smoked salmon, seafood, white meats and strong cheeses.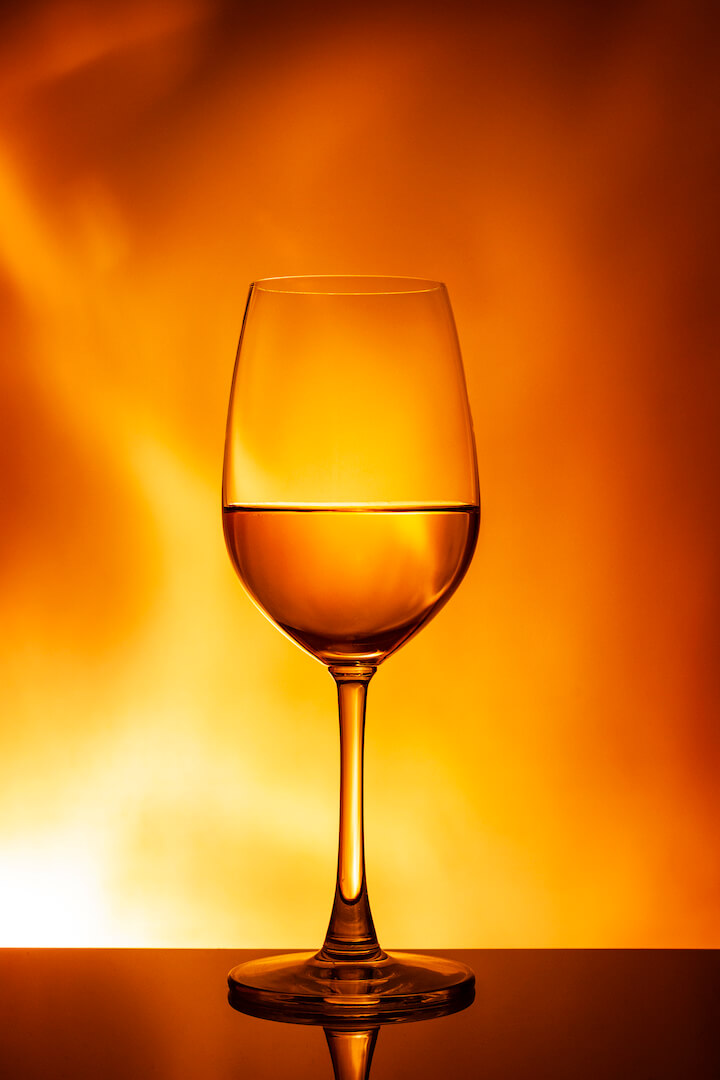 10 Orange wine wineries in Quebec
Vineyards that produce orange wines in Quebec are more and more popular. It is generally where our best white wines are also made.
These vineyards have taken up the challenge of adding the best orange wines in Quebec to their traditional repertoire.
Le Domaine Cartier-Potelle in Rougemont (The "Lot 100 Dix")
The Murmures Mont-Saint-Hilaire Vineyard ("Le Futé")
The Pins de Sainte-Anne-de-Sabrevois Vineyard (Orange Wine "l'Essentia")
The Pomone à Coteau-du-Lac Vineyard ("OSE Classique 2020″)
The Domaine du Ridge en Estrie Vineyard ("Couleur")
The Kobloth Vineyard in Saint-Bruno de Montarville ("Orange nature")
Le Bourg des Cèdres in the Vaudreuil-Soulanges region ("Catherine Tresler")
The Val Caudalies Vineyard in Dunham, in the Eastern Townships (Orange Wine "Frontenac")
The La Belle Alliance Vineyard close to Bromont, in the Eastern Townships ("Entre 2019")
The Domaine des Salamandres Vineyard in Hemmingford, in the Eastern Townships ("Geisenheim")
Although Terry Pomerantz' favorite wines are red wines, Terry did not hesitate to dive into the world of best orange wines. He invites us to join him in his exploration of these pleasantly surprising wines!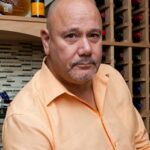 An avid wine lover, Terry Pomerantz shares his love of fine bottles, guided by a responsible approach to the art of living. Discover his advice on food and wine pairing, his favorite bottles, and the ideal choices for each season and occasion. Immerse yourself in his passion and learn to fully appreciate each bottle in good company.