Terry Pomerantz loves choosing a wine from the same area as the dish he is making. "When both come from the same region, grown in the same earth or fields, the wine naturally harmonizes with the flavors of the dish. There is nothing better than a greek wine like a Naoussa or a Rapsani to pair with a moussaka, or a Spanish wine like a Rioja Crianzo to bring forth the flavors of a paëlla.
The Kingdom of Burgundy
In medieval times, the various states that formed the Kingdom of Burgundy occupied a geographic region that correlated with the border areas of France, Italy and Switzerland. This region includes the cities of Dijon, Besançon, Lyon and Geneva.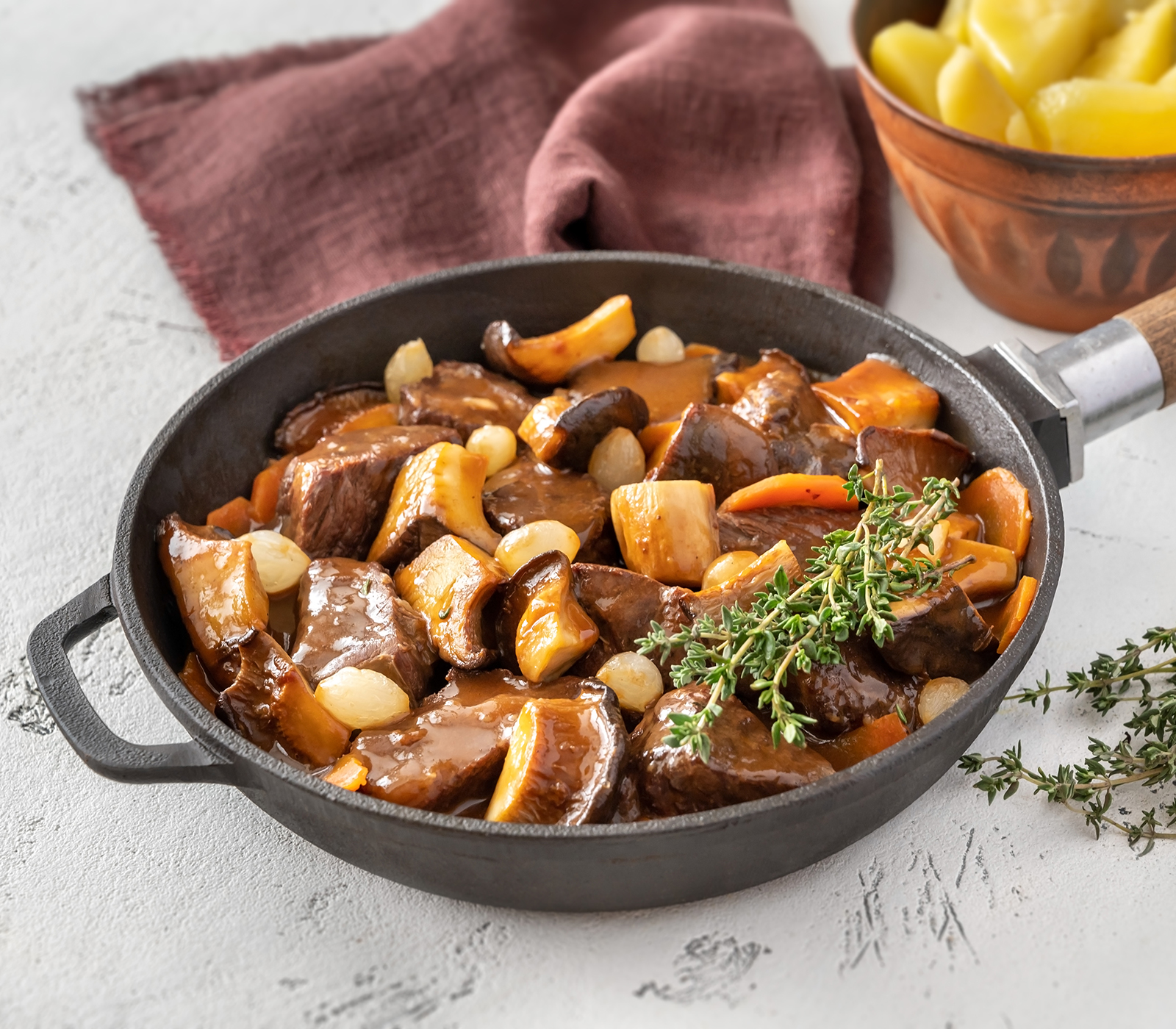 The origins of beef bourguignon
A vast region of France, Burgundy is well known for its cattle farming and vineyards. It is not surprising then that beef bourguignon –a beef stew in red wine sauce- is an emblematic dish of the Burgundian cuisine.
Choosing the right wine to make a beef bourguignon
A full-bodied and very tannic red wine is the perfect one for your beef bourguignon recipe. You don't need to choose an expensive wine. A young Bordeaux or a young Burgundy is an excellent choice.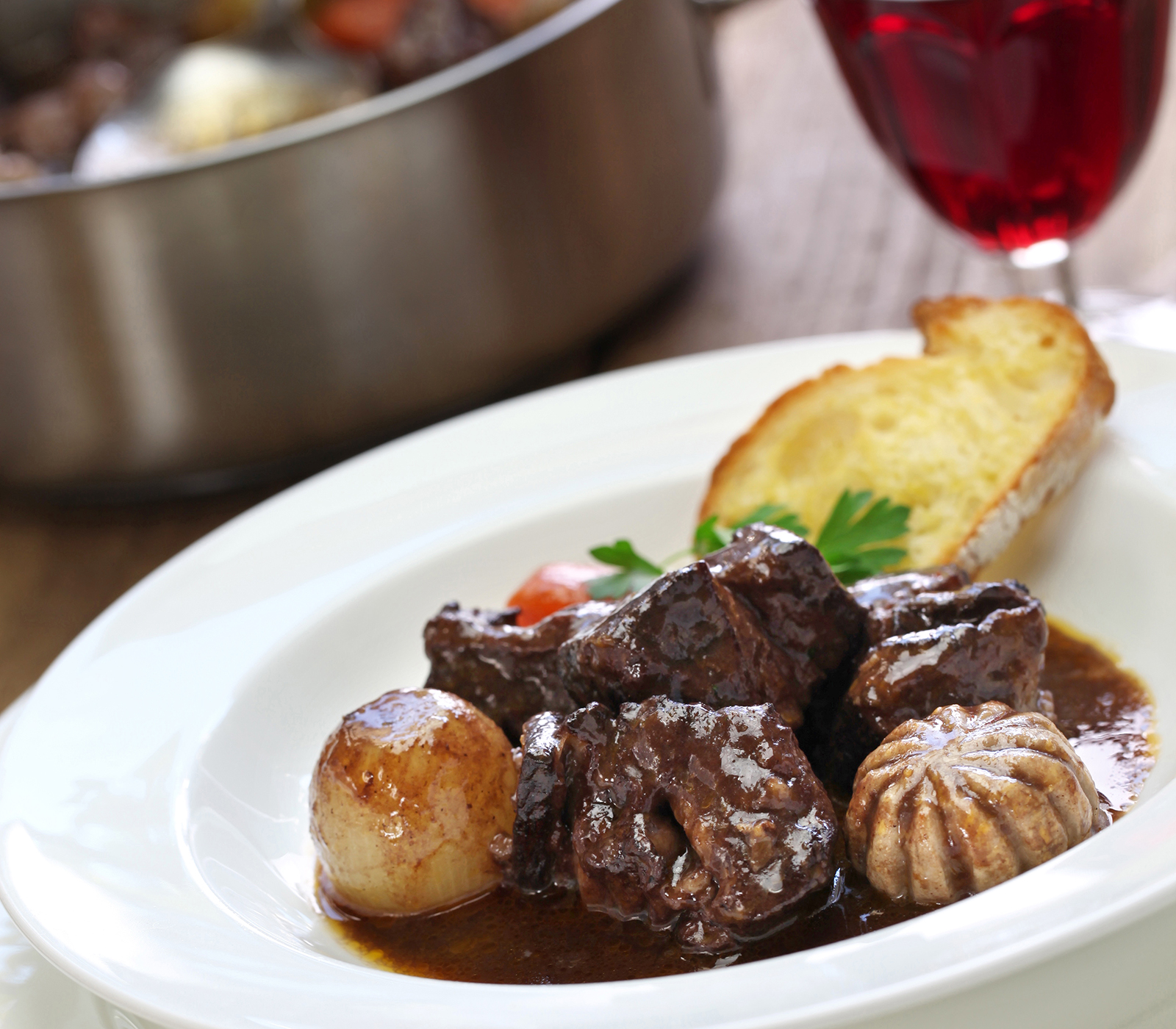 Wine pairing with beef bourguignon
Cheating on his own rule of pairing a wine and dish from the same region, Terry Pomerantz suggests pairing your beef bourguignon with a Bordeaux that is round and smooth like a Saint-Émilion or a Médoc.
This said, Terry Pomerantz often opts for a red Burgundy wine. Beef bourguignon has powerful flavors that, when paired with a full-bodied Burgundy, are brought out harmoniously. A Côte-de-Beaune or a Mercurey pairs very well with this well-known dish from French gastronomy.
Cigar and alcohol after the bourguignon: why not?
After a copious and delicious meal, Terry enjoys moving on to a quality cigar and a glass of spirits.
"After a beef bourguignon and a few glasses of Saint-Émilion or Mercurey, I would smoke a Cohiba Maduro, a cigar with a Maduro tobacco wrapper, a dark full-bodied flavored tobacco. While smoking the Cohiba Maduro, I'd enjoy a nice scotch like a Macallan Sherry Oak."
"After such a dinner, I'd truly be in heaven!"